This post is part of my ongoing translations of the Fire Emblem: Radiant Dawn Memorial Book: Tellius Recollection (Vol 2). 
This post features two unused portraits of Elena and Ashera found within the book on the character relationship page. See notes for more info!
You can find every translation I've done on this book so far on the compilation post here!
As you can imagine, the process of doing all this (scanning, editing, translating, etc) takes a lot of time, and I am unemployed…so if you like what I did, then…
Please consider donating! It helps fund future projects!
VVVVVV
Enjoy!
UPDATE: (Jan 19th): Interestingly the Fire Emblem Heroes website uses that same Elena portrait in super high quality: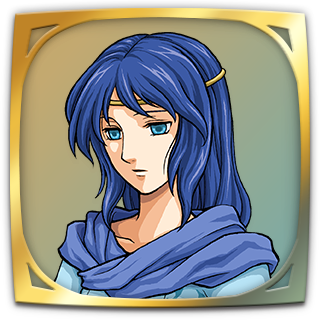 Notes:
I do not recall seeing these two portraits used anywhere in the game or in the cut content. Apologies if they were already known.
The "112" simply refers to the page Ashera's profile is found on. Elena lacks a number as she lacks a profile in this book.
They are actually from pg 40-41, made an error on the image above! They were found on the character relationship chart within the book, on page 41 and 42.
They lack full body portraits, and are not featured in the full portrait gallery within the book.
The above has been magnified 200% from the original scan for better visibility, but may be a slight loss in quality. Anyone interested in touching it up from the original can ask for them in the comments or email!
Ever since the update we got a high quality image above!