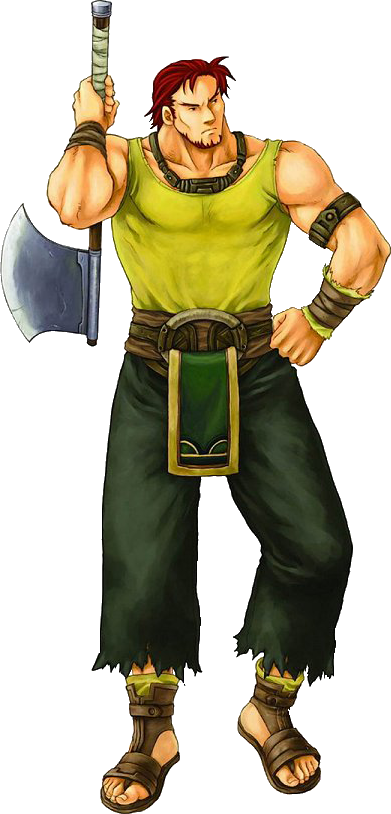 Fire Emblem Heroes featured an update that includes new characters such as Dorcas, Lute, and Mia. You may recall Dorcas being the most surprising of these three to place high on the Fire Emblem Heroes popularity poll (Choose Your Legends) that took place some months ago.
It had been attributed to a particular meme involving a US commercial for the game he appears in, Fire Emblem: Blazing Blade on Game Boy Advance (and seventh installment in the series, first to come to the US).
Fans noticed very quickly that he in fact references this commercial directly (twice!) in his English dialogue in Fire Emblem Heroes, and I received multiple requests to look into what he says in Japanese instead.
So let's take a look!