UPDATE: This project is complete as of August 24th, 2017! All profiles, concept art, history, and other tidbits have been translated. Support conversations and story summary are the only sections left alone as they will likely offer no new information and can already be found in the game.
A link to a bulk download (.rar format) and imgur gallery can be found below!
---
This post is a compilation of all my Fire Emblem: Radiant Dawn Memorial Book: Tellius Recollection (Vol 2) related posts in one neat place. Each section you see below has an individual post, too, which may share translation notes and other tidbits not present on this post.
This will be just like the Volume 1 project.
Unlike last time however, thanks to donations, I managed to unbind the book. The scan qualities will be highest, cleanest, and in PNG format. In this thread, however, they will remain JPEG (simply to save cloud space). The final RAR will have the high quality PNGs (and they will be available by request).
It will be updated every time some new scan or information of interest comes to light.
Assisting me on this project (may be) the wonderful users Microwaveit, AstroknighticalFeats and VincentASM of serenesforest.net. Their translations will be noted/credited!
Download this project in bulk (.rar format) from here. (Password: kantopia)
Or see it all in one imgur gallery here.
Table of Contents (From the Book):
Introduction
Contents
Chapter I: World & Story [N/A]

Chapter II: Characters [COMPLETE]

Chapter III: Concept Art [COMPLETE]

Chapter IV: Scenario [N/A]

Chapter V: Extras [COMPLETE]

Note that Chapters 2, 3, and 5 are the only ones that will likely be translated, as the rest are summaries/information that may not yield anything new.
For full resolution, simply right click and "View Image."
Front & Back Cover:
Chapter II: Characters
Unused portraits of Elena and Ashera
From Fire Emblem Heroes website: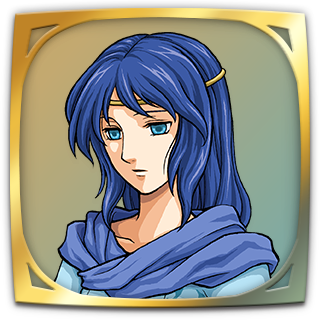 40-41 Character Relationship Chart (Translated by VincentASM)
(098) Volke
All Character Portraits + Mini Profiles
Chapter III: Concept Art
154-155 Haar, the Black Knight, Izuka, Pelleas
156-157 Pelleas, Elincia, Geoffrey
172-173 Sanaki, Sephiran, Zelgius, and Sigrun
176-177 Stefan, Tormod, and Muarim
178-179 Muarim, Vika, Oliver, and Lekain
180-181 Hetzel, Valtome, and Ike
192-193 Volke, Caineghis, and Skrimir
194-195 Giffca, Ranulf, and Kyza
196-197 Lyre, Lethe, and Mordecai
198-199 Tibarn, Janaff, Ulki, Naesala, and Nealuchi
200-201 Heron Siblings and King Lorazieh
204-205 Dheginsea and Kurthnaga
208-209 Nasir, Ashera, and Yune
210-211 CGI Cutscene Character Head Designs
212-213 Horses and Dragons Concept Art

214-215 Pegasus and Basic Unit Designs (1)

216-217 Basic Unit Designs (2)
218-219 Basic Unit Designs (3)
220-221 Basic Unit Designs (4)
Chapter V: Extras
246-247 Covert Art Illustrations
248-249 Book Cover Illustrations + Senri Kita Commentary
 250-251 Original Face Designs:
252-253 Developer Commentary